MADERA UNIFIED SCHOOL DISTRICT
MADERA CITY COUNCIL
FRESNO COUNTY BOARD OF EDUCATION

CA STATE ASSEMBLY
CA STATE SENATE
CA STATE BOARD OF EQUALIZATION
U.S. HOUSE OF REPRESENTATIVES
U.S. SENATE
CA GOVERNOR
CA SUPERINTENDENT OF PUBLIC INSTRUCTION
CA INSURANCE COMMISSIONER
CA SECRETARY OF STATE
CA STATE CONTROLLER
CA STATE TREASURER
CA ATTORNEY GENERAL 
Start 

HERE

and click through each proposition for more information.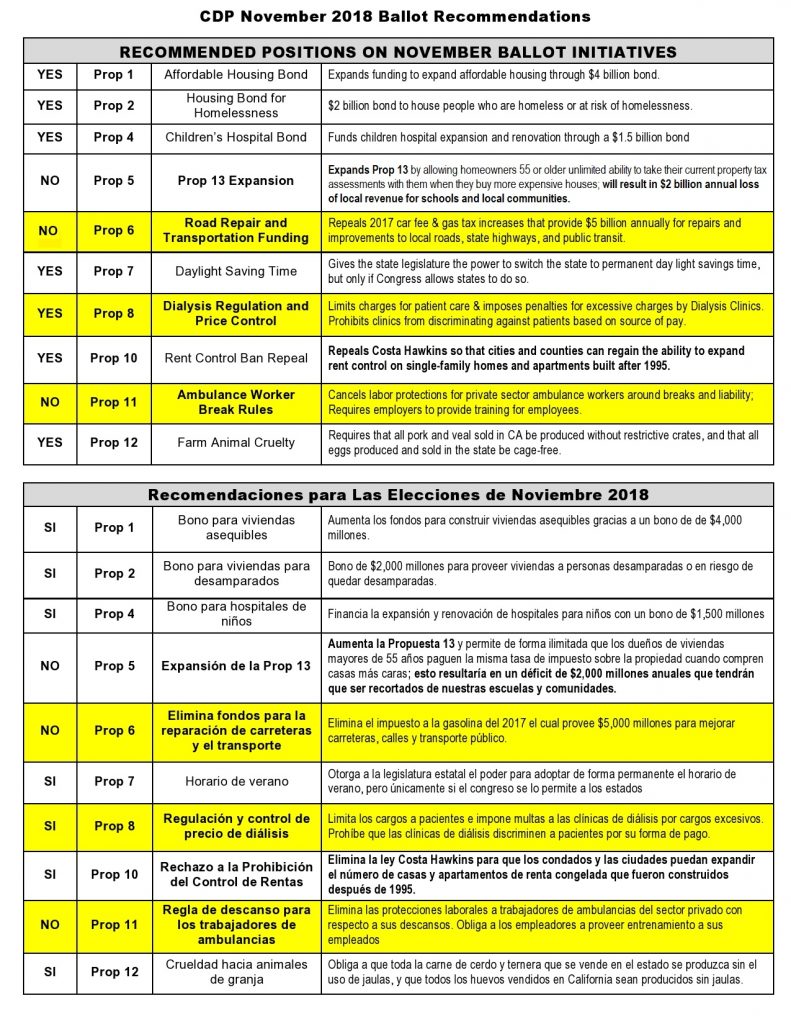 State Constitutional & Propositions pdf: CDP-Elections-2018-Flyer-State Slate-Labor Day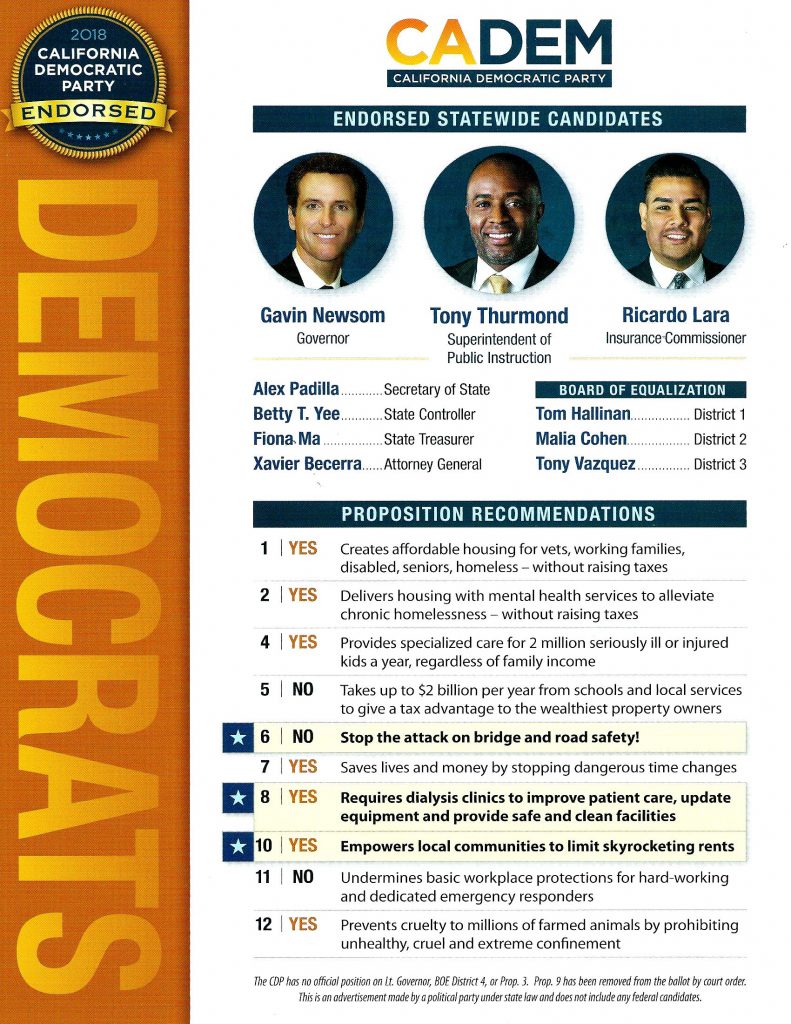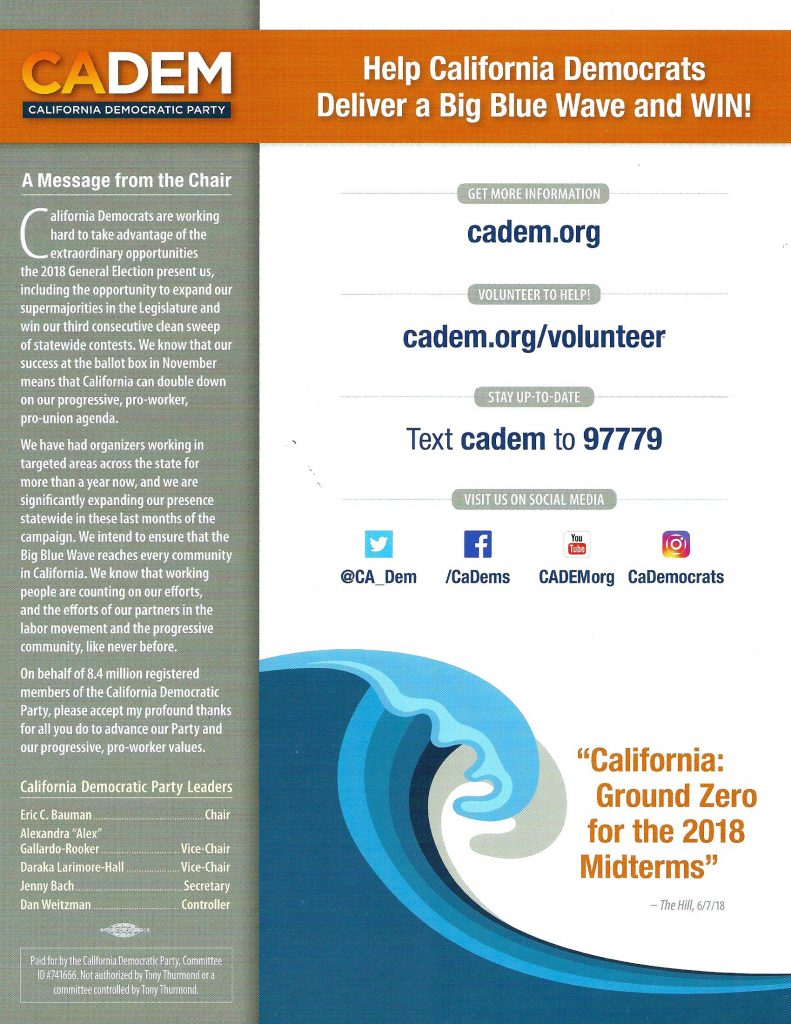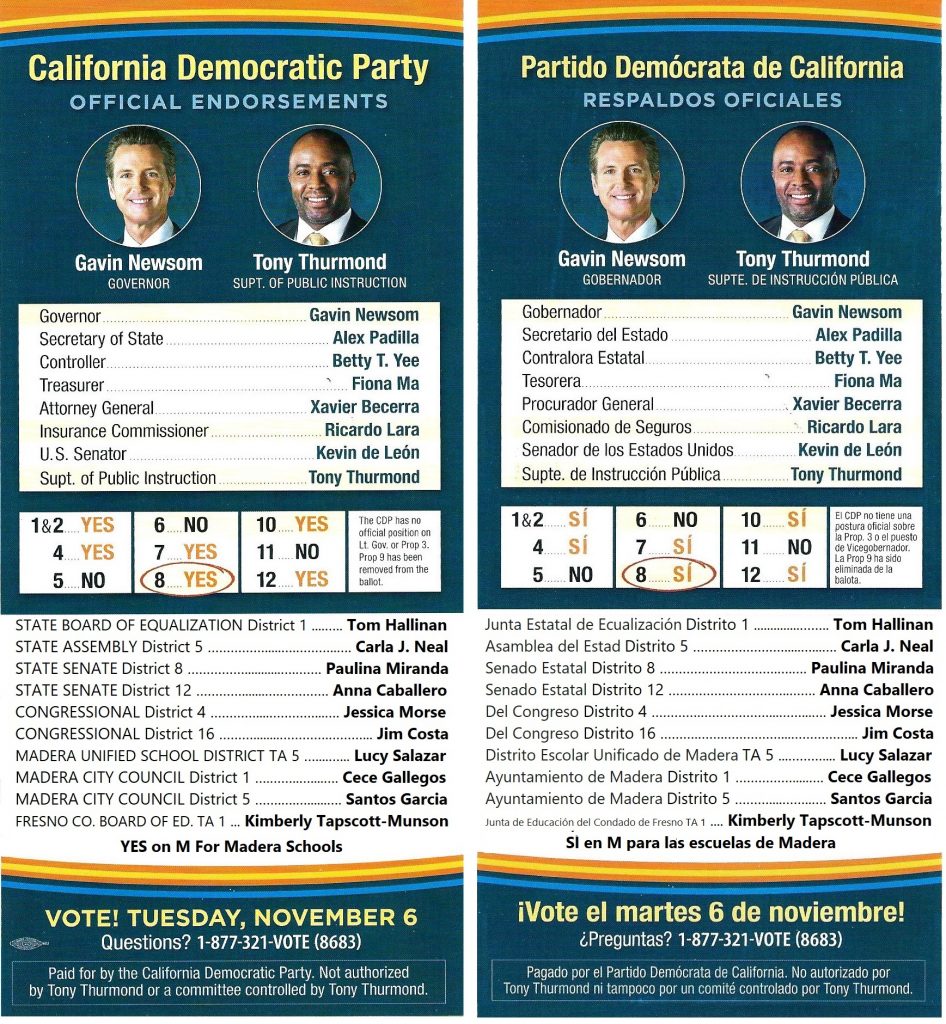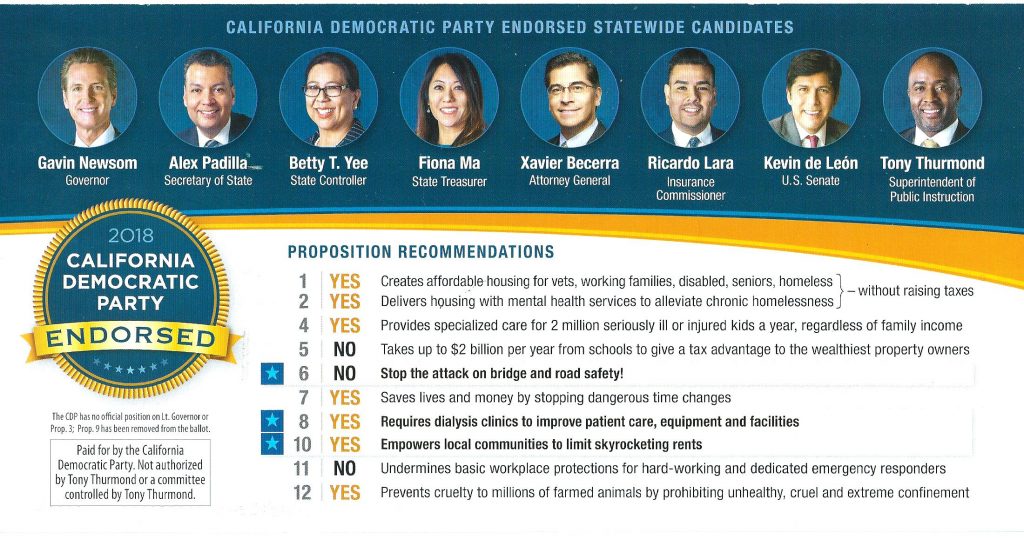 *

Incumbent
WARNING!!!!  
Please note–these are the ONLY candidates and ballot measures that we have taken a position on and you are likely to receive
bogus slate mailers
in your mailbox or in your e-mail inbox.  Those are paid political ads and usually do NOT reflect the opinions of the Madera County Democratic Party or the California Democratic Party. Please disregard them.