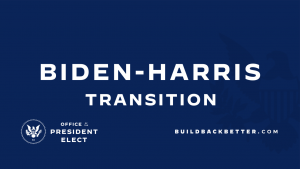 "Today, our country faces multiple crises that impact our lives, livelihoods, and the very soul of our nation: the worst pandemic in over 100 years, the worst economic crisis since the Great Depression, the most compelling call for racial justice since the '60s, and the undeniable realities and accelerating threats of climate change.
But, for all the hardship we are experiencing, there is nothing Americans cannot accomplish if we do it together."
In this moment, we must harness the passion, creativity, talent, and ingenuity of the American people to build back better and restore faith in our government. We are committed to building an Administration that looks like America and works for all Americans.